Salesforce Commerce Cloud
Salesforce Experience Cloud
Pardot & Salesforce Marketing Cloud
Salesforce MuleSoft
Salesforce Sales Cloud
Salesforce Service Cloud
Salesforce CPQ
Digitally transform your business with Salesforce
We help customers use Salesforce to transform how their business delivers experiences and services to their customers. Using Experience Cloud and Commerce Cloud we develop websites to deliver exceptional customer experiences. Building on these customer experiences we layer in other Salesforce tools like Marketing Cloud, Customer 360 and Sales Cloud to complete your transformation journey and allow you to deliver the right message to your customers in the right channel. We can also help you implement industry specific clouds like Financial Services or Healthcare based on our decades of experience in these fields.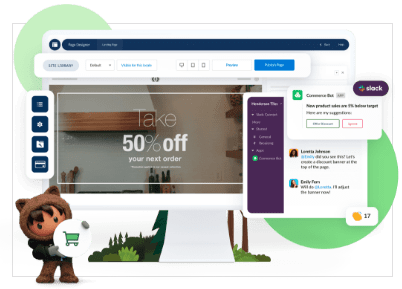 Commerce Cloud
We have over a decade of experience building commerce sites for some of the largest companies in the world. Our experience can help you either migrate your existing site to Salesforce or start with a fresh vision and a new site.
Learn more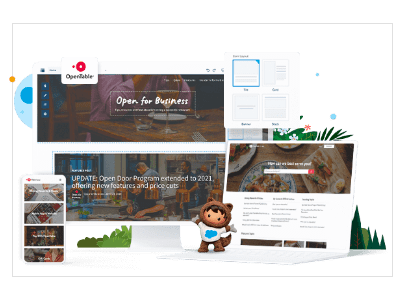 Experience Cloud
We started years ago building portals for customers and employees alike. Designing information architecture that delivers an easy to use and highly performant site is the key to delivering on your brand promise.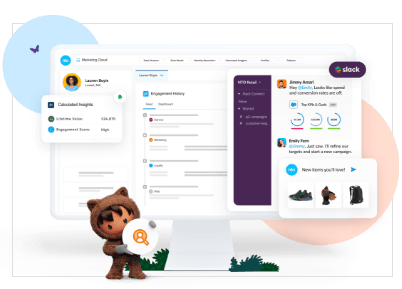 Marketing Cloud & Pardot
Once you have your sites built you need to attract visitors and drive conversions in order to be successful. Marketing Cloud allows you to understand your customers, drive personalization, and send email campaigns that will drive engagement.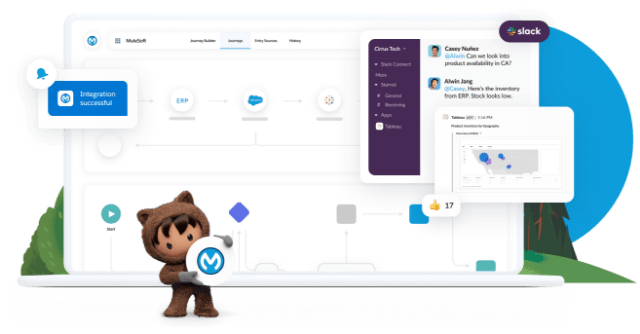 Salesforce Mulesoft
The key to any experience is data. Most modern companies have this information scattered throughout many different systems so integration is at the heart of simplifying the experience for customers and employees alike. This is where MuleSoft comes in.
We can help you assess your integration points, plan for implementation, and develop the integrations needed to deliver everything in a single experience.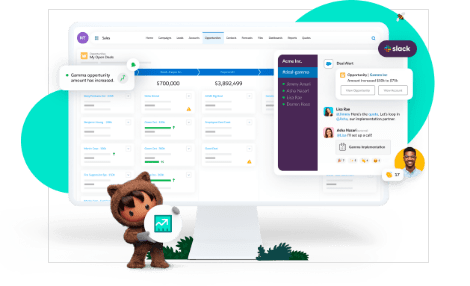 Sales Cloud
The right sales tools can help you deliver more deals into your pipeline, manage customer touchpoint and let your reps strengthen their customer relationships. We can help you properly configure Sales Cloud to deliver on everything it offers.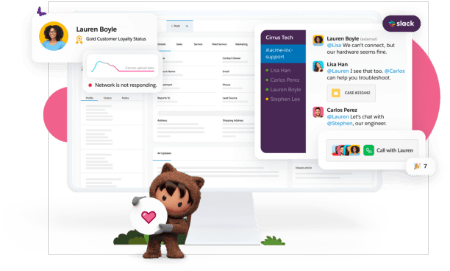 Service Cloud
Use Service Cloud to create a connected experience from your customer service representatives to all your customer data for a seamless, personalized digital experience. We can show you how to get the most from your investment.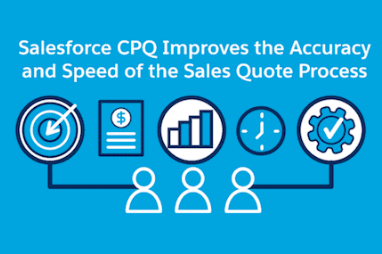 CPQ
Configure, Price, Quote(CPQ) allows you to quickly build quotes with custom configurations and options so you can meet your customers expectations. We can help you implement CPQ and get the most out of the investment.
Some of our customer stories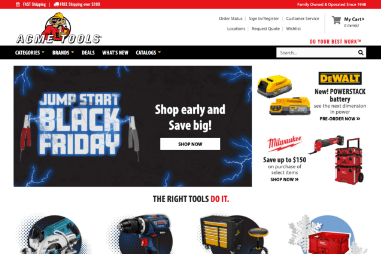 Acme Tools
Using our Commerce team we migrated Acme Tools from HCL to Salesforce Commerce Cloud.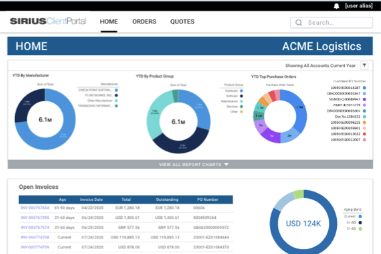 Sirius Customer Portal
Learn how we built a world class customer portal to assist with self service.
What can we do for you?
We love helping customers achieve their goals. Connect with us and see how we can help you be successful.
Work with us