As a child, I loved going through the department store catalogs we'd get in the mail and circling the toys I wanted. I always assumed that when my daughter was old enough, she too would get to enjoy that magical feeling. But by 2013, kids were already used to tapping images on a screen to add them to a Wish List. My daughter was a good sport about looking through the catalogs (and eventually circled a Lego set or two, but I know she was just humoring me).0
Use cases for print can still be seen everywhere, but 70% of organizations have been involved in digital transformation. An estimated $616 billion was spent on digital advertising worldwide in 2022, and this figure is forecasted to increase at a rapid rate in the upcoming years. This is expected when you consider that, unlike print, digital marketing puts a rapid data advantage in the hands of the marketer by providing metrics, targeted capabilities, and personalized content- all yielding a higher return on investment (ROI).
Digital marketing inherently supports accessing broader audiences and high revenue growth opportunities through digitally unlocked strategies and applications. Due to high demand and market impact, digital marketing options have exponentially increased, making it difficult for companies to solve their business needs without overspending, over-committing, and over-buying.
I'm here to help. Out of all of the options, functionalities, brands, tools, and platforms, I've focused on a product suite that can do all of the digital marketing within one platform- Salesforce.
Salesforce has a wide range of features that are specifically designed for marketing automation and customer relationship management. Here are a few key areas where Salesforce gives you the leverage you need to establish or refine your digital marketing and grow your business.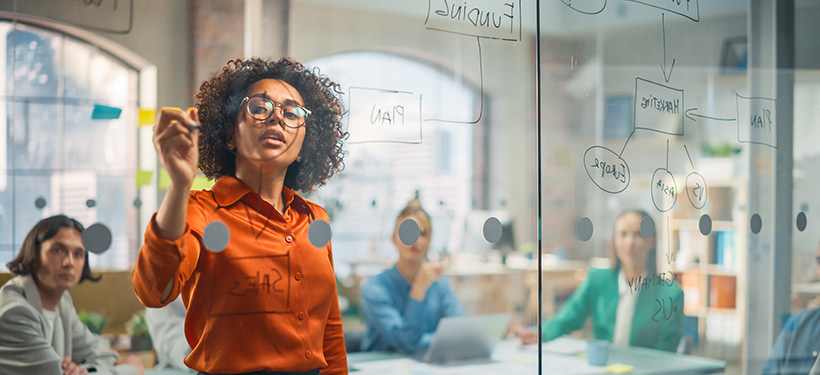 Campaign Management
Salesforce provides a comprehensive platform for managing marketing campaigns. You can create, execute, and track campaigns across multiple channels such as email, social media, and advertising. With Salesforce Marketing Cloud, you can create and manage campaign calendars, define campaign goals and objectives, and establish campaign budgets and timelines.
Lead Management
Capture and manage leads from a variety of sources, such as web forms, landing pages, and events.
Salesforce Lead Management enables businesses to capture leads from multiple sources, including web forms, email campaigns, and social media. This ensures that businesses have a centralized database of leads to work with. From there, it's possible to score leads based on their level of engagement, assign those leads to the appropriate sales reps, track their progress through the sales funnel, and guide them with targeted marketing messages.
Email Marketing
Salesforce allows you to create and send targeted email campaigns to specific segments of your audience.
Salesforce Marketing Cloud also provides businesses with an intuitive drag-and-drop email builder, allowing users to create professional-looking email templates without the need for coding or design expertise. You can also track email engagement metrics such as open rates, click-through rates, and conversions.
Analytics and Reporting
Salesforce provides detailed analytics and reporting tools that allow you to measure the success of your marketing efforts. You can track metrics such as conversion rates, ROI, and customer engagement, and use this data to refine your strategies. Salesforce Marketing Cloud also enables businesses to track the performance of their digital advertising campaigns. This includes Google AdWords, Facebook Ads, and other platforms. You'll be able to measure click-through rates, conversion rates, and other key metrics to optimize your advertising spend.
Social Media Management
Through Social Studio, which is a part of the Salesforce Marketing Cloud, businesses can create, manage, and track social media content across multiple channels, including Facebook, Twitter, Instagram, and LinkedIn. Social Studio is an especially exciting tool that allows keyword and topic monitoring, sentiment analysis, and competitor monitoring.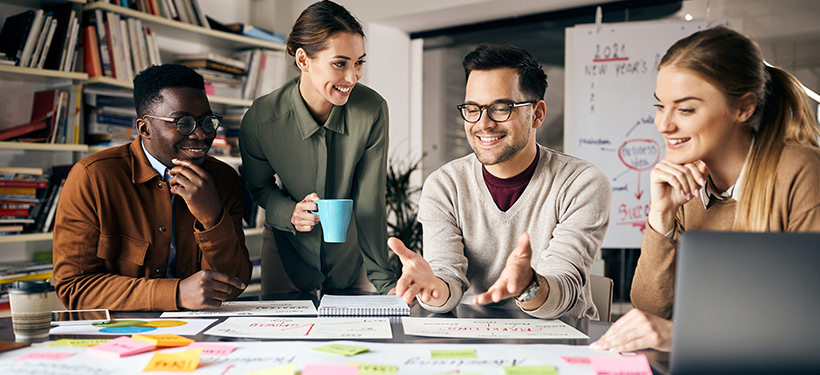 Salesforce is an extremely powerful platform for businesses looking to optimize their marketing efforts and drive growth. With its robust suite of features, the platform enables businesses to create personalized, targeted messaging across multiple channels. This not only allows businesses to reach their customers more effectively but also helps them better understand their customer's behavior and preferences through advanced analytics and data management capabilities.
By additionally leveraging Salesforce Marketing Cloud, businesses can improve their marketing ROI, increase customer engagement and loyalty, and, ultimately, drive revenue growth. Let's look at a few hypothetical use case scenarios that can help us visualize this platform in action!
A non-profit organization could leverage the platform's social media listening capabilities to identify and engage with supporters and potential donors, resulting in increased engagement and donations.
A mobile app company could use Salesforce Marketing Cloud to send personalized push notifications to users based on their in-app behavior, resulting in increased user retention and engagement.
A travel company could use the platform's advertising capabilities to manage and optimize its paid search and social media campaigns, resulting in increased bookings and revenue.
An online retailer could use Salesforce Marketing Cloud's data management and analytics tools to gain insights into their customer behavior and preferences, allowing them to create enhanced targeted and personalized messaging, resulting in increased customer loyalty and revenue.
Discover how Salesforce is the right fit for your digital marketing needs. We are ready to help with your journey from implementation to maintenance or wherever you are in your journey. Email [email protected] for more information.