Time to get control of your life and your workspace!
The situation isn't new; years have passed, items have accumulated, the family has grown in number and size… Your home reflects these changes and additions in the chaos that has grown out of simply being lived in.
While you have been busy living, disorganization and clutter have infiltrated: the office has a plethora of notebooks stacked precariously on the desk; the bedroom closet contains outgrown snow boots and torn winter coats; and didn't you just find your phone charger in the dog food the other day? Deterioration from age and use has added to the disarray: the walls are scuffed and need fresh paint; the shower has started leaking and is now being patched with duct tape.
What had started as the optimal home is no longer serving your family's needs nor allowing you to function efficiently and smoothly in your daily lives. It's time to analyze your situation, clean out the accumulation, and perform the necessary upkeep to maintain your home in a way that meets your changing needs. Still, it seems like a daunting task; Where do you start? Where do you find the time? How can you address all the things for every room?
If you've read the title of this article, and if you've ever identified a metaphor, you probably have put two and two together and know the comparison here is to your Salesforce orgs.
Get the most out of your Salesforce investment with the Salesforce Optimizer tool.
Much like a homeowner moving into a home, businesses often embark on their Salesforce journey with a lot of initial vigor, taking advantage of its capabilities to help their organizations run more efficiently with all consumers in mind from employees to end users. However, much as it does with your home, life can muddy the process and enthusiasm, and as systems become more complex and data becomes more convoluted, your Salesforce orgs start to lose efficacy and maybe even adoption. Like any investment, checking in periodically to ensure your efforts are paying off becomes critical. Think of it as spring cleaning.
Salesforce Optimizer is an application that serves as the ultimate tool for Salesforce Administrators. Once enabled and run, this tool will scan your Salesforce Organization and analyze areas such as storage, fields, custom code, page layouts, dashboards & reports, validation rules, user management settings, as well as additional functions. Why is this important? Well, it will help establish a baseline understanding of the Salesforce Organization's current state, and subsequently, the numerous ways in which it can be improved so it functions in a manner that meets or exceeds your expected ROI.
Some possible highlights and benefits the Salesforce Administrator might uncover after Salesforce Optimizer is run:
Data and file storage limits & usage are shown which may prompt the decision to backup certain parts of important data, while getting rid of data that is no longer of importance.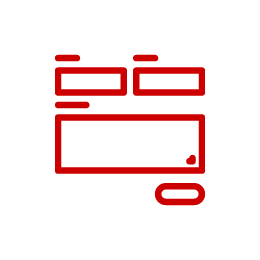 The various custom fields that have been added to your page layouts over time which may no longer be needed are highlighted by the field usage status. From here, an Administrator can work with users who frequent these pages to declutter and help users work more efficiently as they navigate across various records.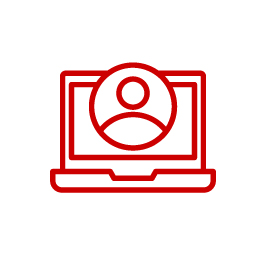 A new Administrator may come into your company and find several custom profiles with minimal or no users assigned to them created by a previous employee. The Administrator can then work with users to understand how they're using Salesforce and what they're trying to do within it, and then start to delete profiles that are not needed and increase functionality for those users through permission sets & permission set groups.
The above examples are just the tip of the iceberg when it comes to analyzing your Salesforce Organization, understanding the ways it can be optimized specifically to your business, and how your Salesforce team can address the gaps between the current state and your desired state. 
Thinking your Salesforce instance will remain 100% optimized without remediation could be a detrimental assumption; customizations are being made, features getting added, and users consistently working and changing data within. Frequent analysis and 'checking-ins' with Salesforce Optimizer is a strategic way to ensure efficiency is prioritized.
This may seem overwhelming, like moving all your furniture to repaint your walls, but there are trusted partners, like CDW, with the expertise and bandwidth to do this for you. While the data provided by Salesforce Optimizer is critical, knowing how to use that data to improve your system performance is the real key. CDW offers several levels of system analysis and performance audits to help identify the data you need, as well as isolating next steps for overall best practices and Salesforce optimization within your org.
To find out more, contact us at [email protected].
Article Resources:
Improve Your Implementation with Salesforce Optimizer
Features Evaluated in Salesforce Optimizer